S.U.M.M.E.R.---Summer is here!!!
I bet you're all excited and have already set out an itinerary way ahead before the summer even began. And speaking of summer, one thing is for sure, we really need to beat the so called
"enemy of us all"
and that is the undying----
heat.
Why do you think this is so? Well, it wouldn't be that fun if you just let the heat get in the way of such wonderful summer, wouldn't you? And you also simply wouldn't let it bother you to such extreme. That being said, instead of having a little competition over as how to beat the heat of summer and who will be the winner. Why not enjoy the heat and beat it at the same time? Sounds more fun doesn't it? I bet it does.
Here's what we should do...
We all know that the word summer is mostly associated with water---lots of water and that means we get to spend so much time either in the beach or in the pool especially in a country such as ours. So swim ahead and flip your fins--err I mean feet and enjoy. By doing so you get to soak in the water, you get to soak under the sun and let's not forget having a tan.
You wouldn't just go and dive into the water without any protection from the harmful rays of sun, wouldn't you? Or even if you are not going to into the water at least put some thing on your skin. Our skin is very important. It is our first line of defense against anything. Once damaged we are more prone to both minor and serious injuries such as sun burn. To prevent that from happening you should apply some sun screen with SPF 15 or 30. It helps protect the skin from the UVA rays that are both damaging and dangerous.
Okay, you might complain, which I know would be a lot, since you can't dress up the way you wanted. Considering the weather is hot, it would entirely be inappropriate if you wear tight dresses and stiletto heels under the scorching heat. Fret not, for you can still be fashionable and comfortable at the same time.
Tip 1:
Who said anything about wearing loose clothes is "out" in the fashion list? That is not true. Wearing loose clothes actually let the heat out of our body contrary to wearing tight fitting clothes which is instead of letting the heat escape it's containing it leading to heat stroke.
For this summer, wear loose clothes and show some of those legs by wearing shorts. You can also accessorize by wearing bangles and a pair it with comfy flip flops or gladiator sandals . The catch is getting "comfortable" and sexy NOT "uncomfortable" and sexy.
Tip 2:
While some us don't want to get a tan and would gladly stay away from the sun. We would most likely lose the opportunity to have fun. To solve your "sun problem" and fashion problem at the same time, put a summer hat on. Remember hats are not just a mere accessory to compliment our looks but a protection to our heads.
TIP 3:
What better way to see an amazing view without getting distracted by the rays of the sun other than by wearing sunglasses to protect our eyes. Yep, nowadays sunglasses comes in every shapes and sizes. In every color, in every hue. You can match it with your clothes too!!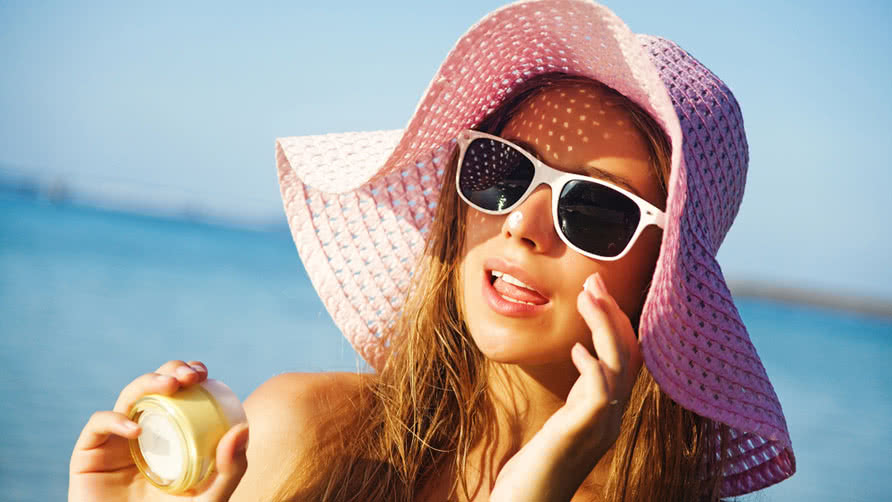 Now, you can be fabulous and still be in style in summer!!
There are certain times when we are too lazy or too busy to go out of town to unwind. So, we choose to be near and to spend some of our time cooling off in the mall. Though, we can't always be in the mall, could we? That wouldn't be too practical. If you want to cool down and want to spend so little?There's a very simple solution to your dilemma. Who could ever forget some delicious treat. Food, is one of the things that we crave the most. No matter where we go, we don't forget food!! Every season has a particular food that is intended for that time alone. And for summer, it involves ---Ice.
Don't hold yourself back and give in to these scrumptious food.
Because of the sizzling summer, we tend to sweat a lot and I tell you, that is not a very good thing. When our body releases too much sweat we must replace the output by the drinking water to replenish ourselves.
One common adjective that is mostly associated with summer is hot, hot, and hot. That is unavoidable because the world needs to keep its balance. You should look on bright side, and think about the possibilities that you CAN do in weather like this and CAN'T do if the situation were reversed. Then, you'll realize, it is not so bad to have a weather such as this. Anyways, you can always use a fan to keep yourself cool




Or be still and stay under the shade. relaxing and enjoying the view.
But did you know what makes summer more memorable???
Spending summer all by your self is No No. It should be done together with those people who are close to your heart.
Your Friends
and Family
......
You didn't just beat the heat. You enjoyed it!!!
Have a BLAST this SUMMER!!!
by: SummerKisses
Disclaimer: Photos credits to the owner(s)
P.S. This is another submission for the contest and since the results are now up. I -ehem- ehem. could post it up here! Enjoy!